November 6th, 2013 this website went live.  My vision was to create a space where I would create and curate content to inspire, empower, and encourage the culture of black millennials to define their own reality and be the best version of themselves.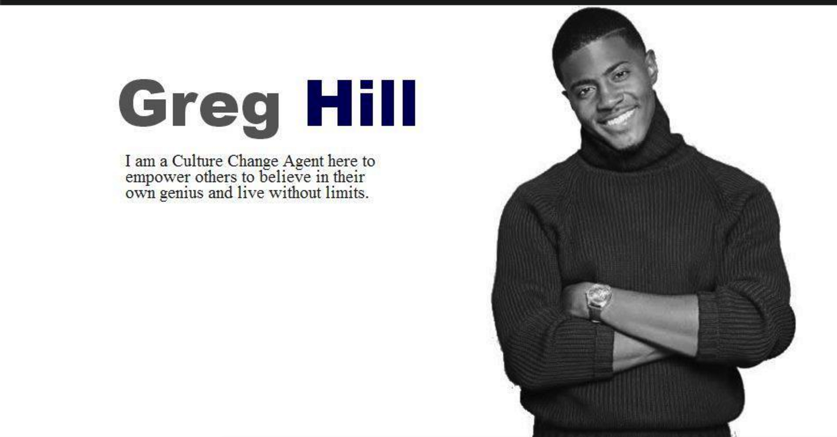 I also wanted to share the blueprint while I was creating my own brand as a speaker, author, and podcaster so that those coming behind me would have better practical advice and avoid all the mistakes I have made and am currently making.
I have succeeded thus far in sharing my own testimony through my blog post as well as those of others through my podcast, however, I have dropped the ball on 1 area. I haven't given any blueprint to how I have been able to publish two books, get paid to speak, and become a pretty good blogger along the way.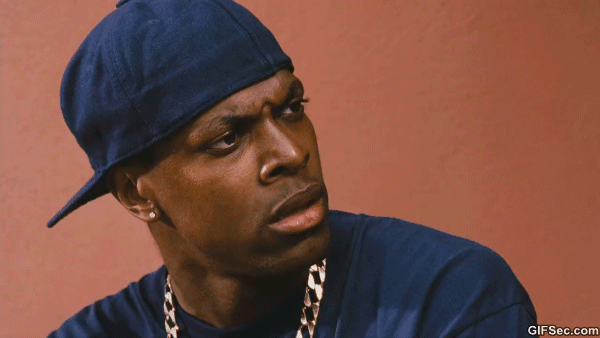 Don't worry I am NOT about to launch a paid course about how to do that. However, I do want to share more practical things I have learned in this industry. And I am starting Today!
Today I am sharing share some lessons learned while writing my first 2 books as well as the practical blueprint and tools I used to write them.
Note: Over the next few months in between delivering personal blog post and great podcast interviews I will share everything I have learned in the podcast, speaking, and writing space thus far. So if you have any specific questions please send them to me at greg@gregehill.com .
---
5 Thing Writing a Book Taught Me About Life
1. Give Yourself Room to Grow
My Story: I put my heart and soul into my first book. I was very raw and open with my story and it took allot for me to share it with the world. Once I finished the book and sent it to my editor my heart was at peace.
Until that night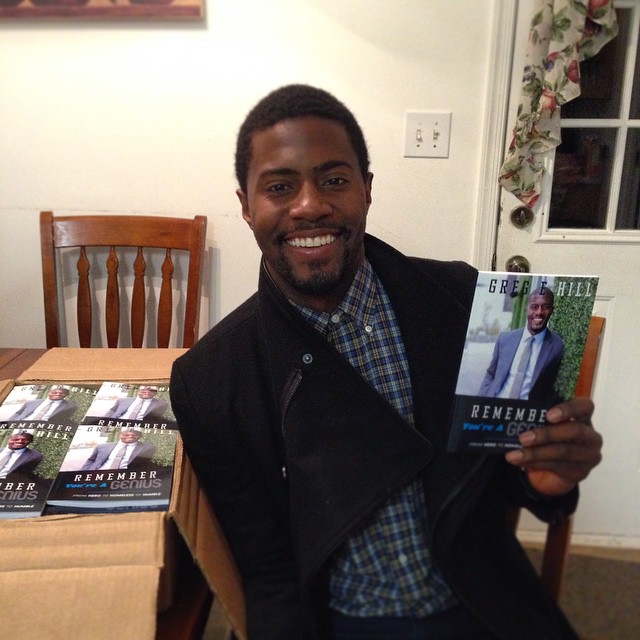 I got my first copy in the mail and realized I had several FLAGRANT spelling errors, loose thoughts, and the inside looked so basic. You don't want to know how scared I was to send them out. After a week, emails started coming in and I won't lie I didn't open them or my text messages during for at least 6 days because I was scared of a negative feedback. However, after I finally opened up the first email I almost broke down in tears from the message I received from someone I didn't even know about how much the book spoke to them. I won't say every review was phenomenal but honestly, 95% of the people that bought my first book enjoyed it and nobody has ever (to my face) said anything negative about it.
In my heart of hearts, I knew my first book was going to be a tad bit rough for the people that were unfamiliar with my brand. So I made a decision to only print 100 copies. I left allot of money on the table but I wanted this experience to be personable for the people that believed in me and also to limit the exposure. The self-imposed limit allowed me the room to grow and learn as I went on to write the next book. I knew that project wasn't ready for the main stage but I couldn't let that hold me back. My second book was no masterpiece but it was a huge step up from the first.
What's The Point: Your first book, business, program, job, shoot your first few books, businesses, jobs are not a reflection of what your whole career will look like. Give yourself room to grow in that space by first being in the right space and doing what you need to do. I know way too many people that are very hard and critical of small things about a blog, book, business, relationship, that they haven't even created yet. Get in the game!
2. If you don't promote what you're doing, nobody will KNOW or CARE
My story: You won't believe how hard of a time I had letting people know I was writing and SELLING a book. You can look through my Instagram now and see that I had about 10 post max sharing about my book and who preordered. On facebook, I shared the link and made an announcement maybe 5 times. I didn't look to do any traditional sources of media I promoted myself as meekly as possible. In my head, I imagined people scrolling through their timeline and see my picture pop up and be like why is Greg always being so dramatic, that man ain't that deep. I didn't want cats out here putting me in the (insert African American self-help/ relationship guru) box.
But that was primarily centered around my ego.
If I truly believed that my book could help someone that was suicidal, felt like they had made to many bad decisions, felt like their best was behind them, then it was my RESPONSIBILITY to promote the project.
Life Translation: Whenever you feel scared about promoting a business, company, program, experience you are a part of, think about those who will be affected by you not sharing your story.
3. Your friends signed up to be there for you, not buy your book
My Story: If you are reading this and you said you would buy a copy of my book and you never bought one, yes I did use to feel offended.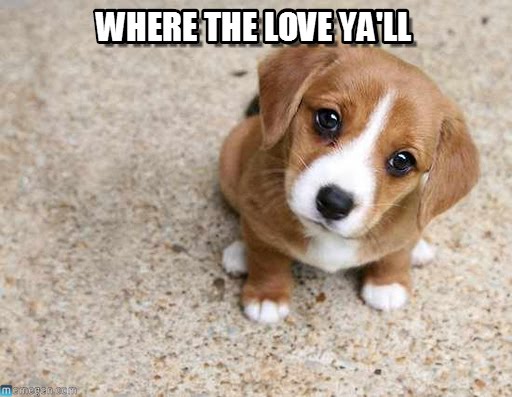 The first time I wrote a book I knew I would sell at least 200 out of the gate from people that known me forever and seen my struggle and growth. After 1 month I was blessed to sell almost 100 copies and then I looked at who was buying. I didn't know almost 65% of the names and I was pissed. There were allot of people I considered family, spent time with, helped out, that were nowhere to be found on the list. As I matured I finally realized that nobody owes me anything and that I honestly I haven't always supported all my friend's ventures.
Life Translation:  Focus your energy on those that really can benefit from what you're doing and spend your time marketing, talking to, and being where there at. Any support you get from friends & family is icing on the cake. Also if you want their support, ask for it directly upfront. I learned the hard way by typing short stories when I could have just asked my friends to buy the book.
Remember: 9 times out of 10 your friends won't be your business target demographic
4. Have a Plan after the First Month
I basically stopped promoting my first book, altogether, after the launch date. I didn't have a launch event and I was spiraling through a very private depression during the time of its release. However, even if I was in my right state of mind I had no plan how to utilize the book after the newness of promoting it was gone. For my second book, I was far more intentional about my release. This time, I had a launch party and I made sure to have books with me at every event I spoke at. I also use my book as a supplementary tool schools can purchase that book me to speak. I sold my first bulk order 75 books to NCCUwhile working with them which I simply wasn't prepared to do my first time around.
Life Translation: In allot of situations in life we rarely need time to start or quit something but in that instance we see something through we miss the benefit because we never planned for it to succeed. So on your next project make sure you have a plan together after the project succeeds or is launched not "if".
5. Acknowledge Your Genius
Outside of confrontation the hardest thing for me to do is accept a compliment.
You say: I loved your book
Me: It's only 156 pages and my next one is going to be on a whole other level
You say: I like your haircut
Me: So you didn't like my mini fro?
You say: You really inspire me
Me: I am not a guru, just doing what I am supposed to.
I have been trained, or my own mind has fooled me into thinking if I accept a compliment then that means I am cocky or arrogant. I spent the first 23 years of my life running from these arrogant allegations.
So at 26 I can't accept any compliment without immediately knocking myself down.  Until I realized people compliments are worth something and you will need to store them somewhere on the days when you're not on fire. Not to say you need affirmation to drive you, but it doesn't hurt when your gas tank is running low.
Life Translation: Anytime you are given sincere and honest good feedback. Accept what you earned. There's enough negativity in society to go around, so accept the love.
---
Quick Plug: You can buy my Second book for 25% off here or check out First chapter for Free here.
---
My Book Writing Formula
1. Outline (Create Chapter Names)
Before I wrote one word of my book I knew I had to create an outline. Not an outline of the content within the chapters but the outline of the actual chapters. I spent 7 days thinking of every significant story of my life from birth until now that I remembered vivid details of and would be relevant to people outside of myself. Then I organized them in logical timeline format and created the chapter names. I made sure I had the first and last chapter names story clear before I created chapters 2-9 names.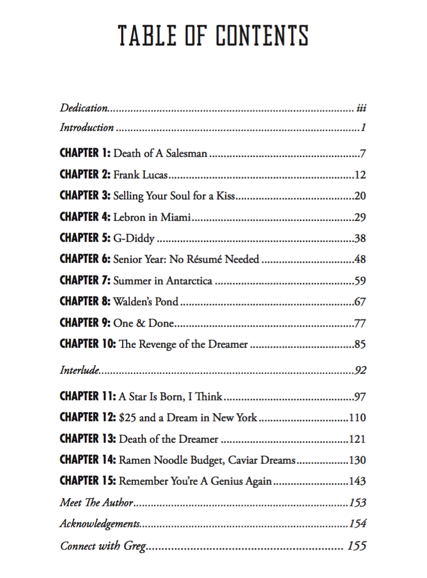 2.Write 
For my second book, the goal was at least 150 pages. I knew I wanted the book to be 5X8 so to get to 150 pages I would to write at least 35,000 words. I found that information out by going here and selecting the template of the size book I would be using. Then I wrote 500 words every morning, every day, even the days I didn't feel like writing . After around 2 and a half months, I had my first manuscript of the book.
Great Book on Writing Consistently: War of Art by Steven Pressfield
3. Edit
This is the most critical part of the process especially for the people who are not that great in English. I had two editors dissect and help this book. The first editor for looking through for grammar errors, flow, and shape of the book. The last editor was purely grammar to make sure errors weren't everywhere once printed. I would start with one in house friend who is good with English before I select the 2 editors. First Book I had 1 editor and the next I had 3 (including people that I didn't know personally).
Editing Website: Upwork Editing
4. Format
This is one of the key differences between my first and second book. My first book I used Microsoft word exclusively to format and design the inside. When I first got it I wondered why the inside of my book didn't look like the one I saw in the bookstores. Then I realized professional books have design formatters that do the inside formatting, bullets, and numbering. So I used the website below and found a guy and he only charged my $250 for doing the inside of my whole book. Also make sure the designer sends you the mobile version, kindle, and pdf file he used so you can edit after he is done.
Formatter Website: Upwork Formatting 
My Formatter: Saravanan Ponnaiyan
5. Cover
I just sent the title and a few good headshots to my good friend Casey and she did the rest. Of course, I made sure I had my brief bio and social media handles on there but she was great to work with.
Designer Website: Casey Renae Agency
6. Self-Publish
After accessing where I was at, I realized I wasn't in the right position yet to get a publisher for my book. I also wanted to retain sole rights and majority of the profit. So I decided to self-publish. For my first book I used Diggypod which is a great service,  however, it can get a little costly if you don't buy 100 books. For my second book, I was advised by my good friend and fellow author Darryl Bellamy to use Amazons Create a Space. They have extremely low prices, great customer service, and most importantly they upload directly through Amazon so your book will automatically be placed there.
Self-Publishing Sites: Create-A-Space & Diggypod
7. Have a Launch Party!
My first book I did not do a book launch event and that was a big mistake. My second book I did and I sold in one night more books than I did during the entire launch of my first book. It also was a chance to celebrate and build with my true supporters. So once you are done regardless of how popular you feel you are or not, PLEASE have a launch event!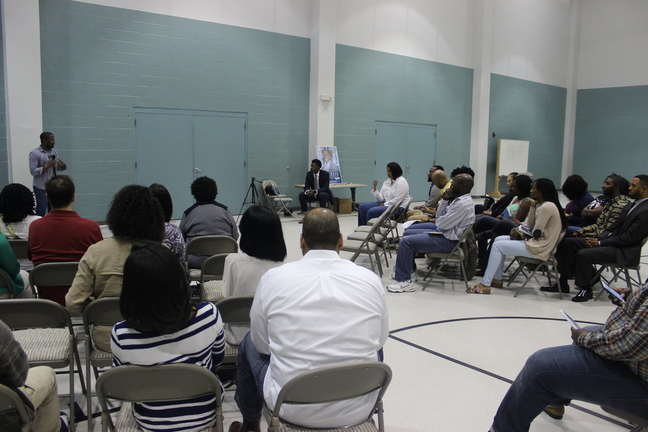 ---
Update: Almost 100% thanks for your prayers
Question: What is the #1 thing that is stopping you from writing your book?
(Answer below in the comments by clicking here)