Friday, August 5th I was involved in an accident which I almost lost my eyesight and suffered 2nd-degree chemical burns to the face.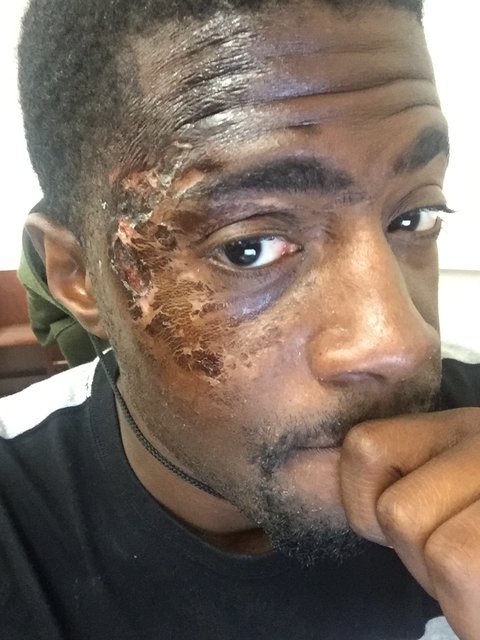 It was one of the scariest moments of my life and honestly a huge wake-up call. Last month I was having issues with my radiator my dad looked me in my eye and said, "Never take the top off while it's hot, wait at least 15 minutes". So that Friday as I saw the temperature gauge approach Hot I decided to pull over. I had only driven 2 miles and I figured it wouldn't take too long to cool down. So after about 3 minutes I opened up the radiator cap and Voila!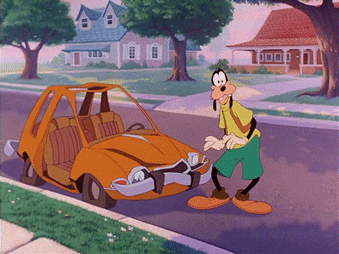 The boiling hot anti-freeze exploded into my face and I howled from the intense pain. As I began to use my shirt as a towel, thoughts started exploding into my head;
Did it get in my eye?
What does my face look like?
Will I have to go to the hospital?
What am I supposed to do about my speaking tour?
I ran into the gas station and put my head under the cold water faucet in the men's room. While spitting out the disgusting coolant, I took a deep breath and looked into the mirror at my face. I was relieved that the left side of my face was ok but as I turned to the right side of my face my mouth dropped. There was a sizeable portion of skin gone and lacerations all around my eye.
After 20 minutes in that bathroom, face burning, defeated, and numb to the preceding pain, I walked outside and calmly refilled the coolant supply. Hand shaking uncontrollably, I called my mother and drove home. I spent the next few hours with my face in the tub, putting on the doctor recommended concoction of burn ointment, aloe, etc.
As the pain begin to calm down I looked into the mirror and exhaled. What a month?! That morning I prayed to God for a "Wake Up Call" and this is what I received.
So I begin to look back into the last few months and ask myself how did I get here and where do I go from here?
---
How Did I Get Here?
A few days before the incident, I had just announced I was going to run 200 miles during the month of August. I needed a new challenge and I couldn't let my boy Terry who had broken the 200-mile plateau in July get the best of me. I also needed the bolt of energy and inspiration because June & July was the toughest months I had all year.
Leading up to July on paper I was on track with to reach most of my goals for 2016.
Spoke at over 40 events
Delivered my first sermon
Podcast was downloaded over 50,000 times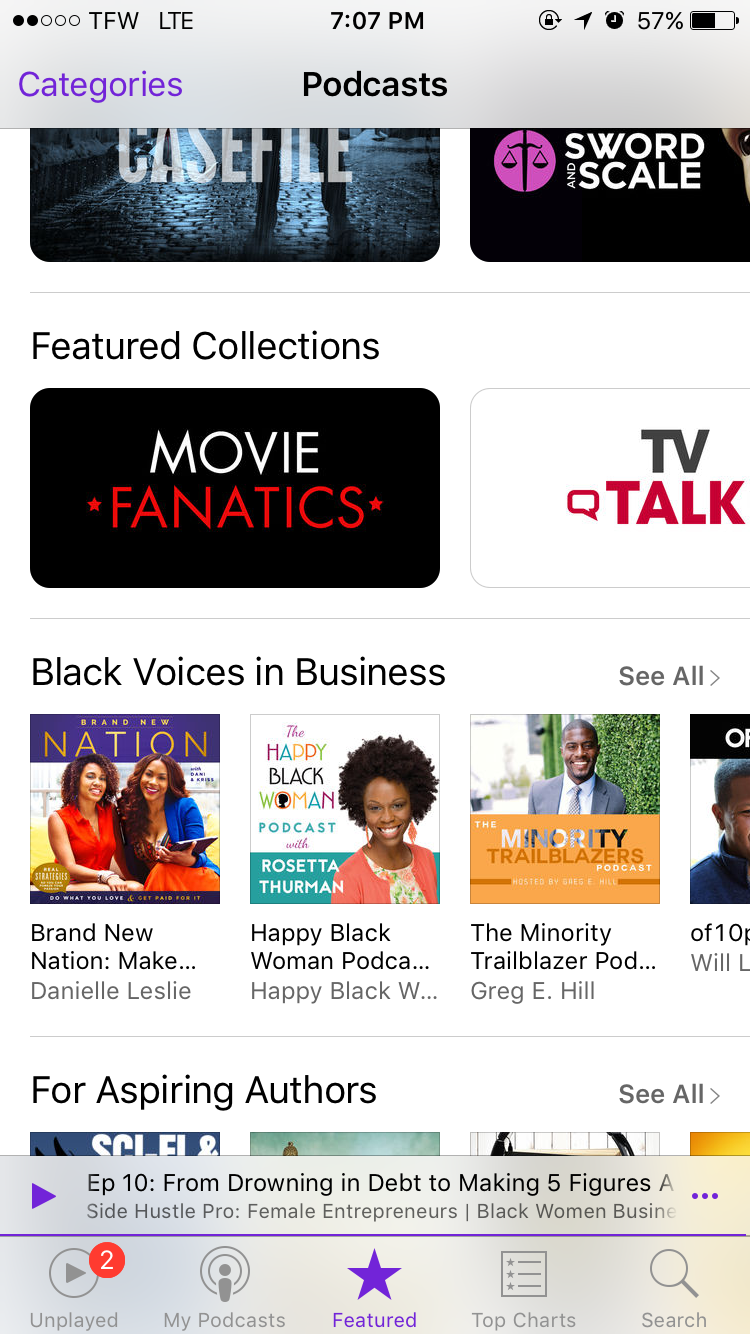 Coordinated a Summer Camp for a Major University
Published a book and sold more in 2 weeks then my first book did in 2 years
But the whole month of July I felt a bit off and isolated. I begin hitting the snooze button more often. I wasn't as friendly. My optimism was beginning to fade and my energy which is usually on 10 was at a 5. Instead of focusing on maintaining momentum and finishing the year strong I felt myself actually slipping into bad habits and anxiety. My head which for the last 6 months have only been filled with possibilities turned into a series of never-ending questions.
I questioned my future as I creep to the age of 27
I questioned why I broke up with every girl I dated the last 3 years
I questioned if I had what it took to break through in my industry
I questioned if my podcast was really making a difference
I questioned if I was on track to become the person God put me on this earth to be
These questions followed me to church. To the library. To Starbucks. To Sleep. To my new apartment. To my speaking engagements. By the end of July, I felt like Jack Nicholas in the shining.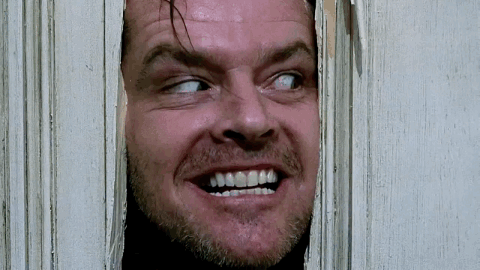 Then I begin to really think and pray and ask myself what was the root of all this anxiety. And anytime you began to ask yourself root questions things get scary. Truths get exposed. So below are a few things I learned that hopefully can help you wherever you're at, to refocus, recharge, and flourish the remainder of 2016.
---
4 Realized Truths
1. 100 Weak Relationships Don't Equal 10 Strong Ones
My Story: You've heard it before "Your Network is your Net worth". I don't quite agree with that statement but as a business man, I do know the value of having a big network. Throughout my life, I always figured the more people I know and people that know me, the faster your business can grow. Until I looked at the hundreds of combined missed calls, text, and unread email. Then one day I was listening to a podcast and someone said, "your communication with people shows how you value them". That hurt my soul because I genuinely want to help everybody. But, I have my network so big that it takes me days, weeks, sometimes month's to connect with people. I spent so much time connecting, messaging, saying yes to people that I created almost no time to actually follow through with my commitments.
Life Translation: Your relationships have a direct influence on your mental, physical, financial and emotional health. If any area listed above is weak in your life is probably due to lack of or weak relationships with people in that arena. So in order to manifest the best version of yourself, it's best to work specifically on strengthening and developing relationships with people in those areas. 
Solution: Set a designated time during the weekend for 1 hour where you intentionally communicate with 2 people in the above circles. If you rotate the schedule every week with a total amount of 10 people imagine the amount of accountability, friendship, and connection with life would be.
2. Stop Waiting For Your Life To Be Amazing
My Story: Two weeks ago I woke up outrageously depressed. I hit the snooze from 4:30am to 11:30am. I was awake for the entire 7 hours but was paralyzed by fear, anxiety and the pressure of being as successful inwardly as I looked outwardly. I dreamed about the job that I left at 21, that I would be making 6 figures by now if I would have stayed. I even thought about my last two girlfriends I broke up with and if it was the right decision. After begrudgingly getting out of bed and I checked my email and saw this.

I immediately looked into the mirror and cried.  Due to the intense pressure of entrepreneurship, my focus was beginning to realign back to myself and when you are selfish you look at what you don't have and need rather than what you do have and share. So I begin accessing how I can write this ship and get back on track.
Life Translation: Issues arrive when we equate AMAZING things with only BIG things. Amazing is having a car, having a parent, having friends, being able to use your hands, even having someone to complain to. When AMAZING things can be seen as SMALL things it allows your paradigm to shift and the world to become a much happier place.
Solution: Write down exactly what an amazing life would look like for you. Then write down exactly what needs to take place for you to get there. Then write down exactly "why" your life would be amazing as a result of what you wish for.
3. You Have to Treat Yourself Like Who You Are
My Story: I have lost probably $10,000 to $20,000 dollars this year because I have outrageously undercharged for my services. In my head, I knew I had the talent and the experience to command certain prices, but I behaved as an amateur or hobbyist when it came to business. I rationalized my decision to do work for little or no cost because the audiences I serve need hope and encouragement and withholding my knowledge would be selfish. I also remember being that podcaster, blogger, speaker in need of advice or instructions so I said I would share the blueprint. However, my business won't be able to expand, touch more lives and provide more value if I don't raise and honor my own prices and time. So once again I was at a breaking point where a decision has to be made.
Life Translation: Take time to truly understand and articulate the value you bring whether it's to your organization, client's or relationship.  Only accept less if it is on your terms and you can sleep with it at night. You don't want to start resenting the audience and the people you intended to serve.
Solution: Create a system to establish how many free services or volunteer activities you will commit to per month. Also, create a process that allows you to quickly decipher what thing you can and can't do according to your goals.
4. Don't Hold onto The Ace of Spades
My Story: The podcast, speaking engagements, and the blog have grown immensely throughout this year. So in May I decided I wanted to launch the announcement of the Minority Trailblazer Summit, book signings in a few major cities during the summer and begin hosting some of my own motivational events. Then something weird happened and the doubts rushed into my head.
What will happen if nobody comes to the summit?
Will people say my podcast base really isn't strong as it seems?
Would people really show up to my book signing?
What if they buy the book and decide it wasn't worth $20?
So I ended up doing ZERO book signings outside of my hometown, haven't launched an Official Date for my summit and haven't set a date for any of my own events. Until I realized Greg you have to be willing to lose something if you want to be able to move ahead. The only reason I am in this position outside the grace of God is because I always put myself out there, so why stop now?! The lessons learned from launching those experiences will add to the toolbox which will allow you to take your game to the next level.
Life Translation: I know you have something in your life right now that you are holding back from the world because you are scared of what will happen if it goes wrong or doesn't get the response you think it will get. I want you to ask yourself right now, if today was the last day on earth would you be ashamed that you never got to see what would have happened? If so, please write down in detail exactly the steps, the people, and things that need to happen to bring this dream to fruition. Once that is complete I challenge you to go ahead and send the invite to 10 of your closest friends and get to work.
Solution: Set a date & send an invite immediately for the anticipated review or completion of your goal.
---
Where to Now?
This column is over 2000 words and I know it was a long read. I also admit I am a bit rusty but as a challenge to myself, I plan to go all in on blogging and sending email weekly for the remainder of the year. In order to keep pushing into new territory and push others, I have to be more consistent writing. I pray you grabbed at least one sentence from this post that sparks something.
 My Top 3 Goals for the remainder of the Year
Set date and Launch promotion for the Minority Trailblazer Summit by October 15th ,2016
Complete First Leg of Speaking Tour (13 States, 50 Schools by December 1rst, 2016)
Finish Draft of Next Book "Perspectives at 25" by December 31rst, 2016
Question: What is your #1 Goal for the remainder of 2016?
(Answer below in the comments by clicking here)