What would you do if you had a 100% chance of achieving your goals?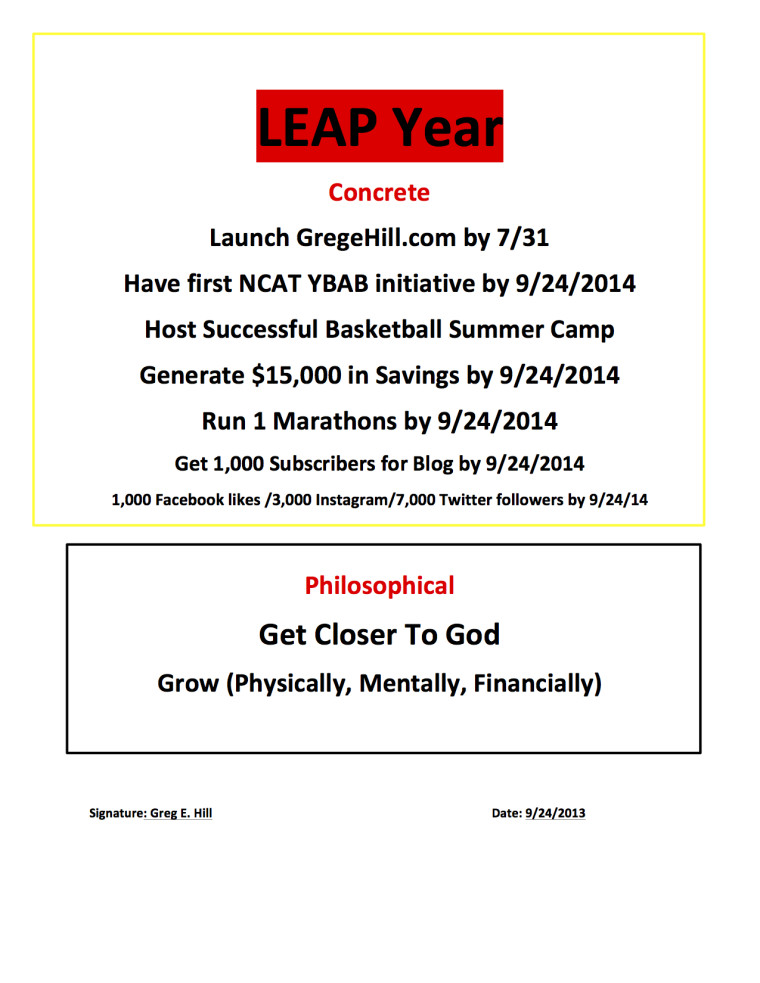 STATS
Stats (Harvard MBA Study)
·       84% of the people in the US have no specific goal
·       13% have goals but they are not written down
·       3% have clear and written goals
After Graduation they polled the 13% that had goals and there were making twice as much as those without goals.
When they polled the 3% with written and clear goals they were making 10 times as much money as those without goals.
Here is my FOOL proof plan t0 $100,000 in a year
Number 1 Reason: Write Down Your Goal's
Over the Last Year I have transformed my life by using this principle. These are some of the goals I wrote:
1. Launch Gregehill.com by 12/15
I ended up launching this website on July 21st 2014. Which was 8 months behind the due date and a full year after I decided to have a website. Although I didn't make the deadline I was able to see it through.
2. Host First NCAT YPAC Initiative by 9/24/2014
I ended up hosting the first initiative on March 4th, 2014.
3. Host Successful Basketball Camp
Crazy. Before we had a website, platform, anything I put this on paper and (watch below) it came to fruition.
4. Run 1 Marathon by September 24th 2014
I will be running the marathon on September 13th !! I registered 6 months ago to ensure I would do it.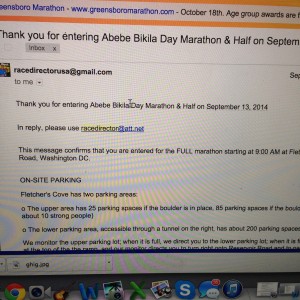 5. Get 1,000 Facebook likes/ 3,000 Instagram Followers/ 7,000 twitter followers by 9/24/2014
Currently I am sitting at 1070 Facebook likes, 2700 Instagram followers and 6700 twitter when I was typing this up I was sitting on 673 Facebook likes, 1300 Instagram followers, and 7000 twitter (I lost 300 lol). The intent of getting followers is not for the numbers to look good. But to spread the core message of Belief, Hope, and Strategy pays off.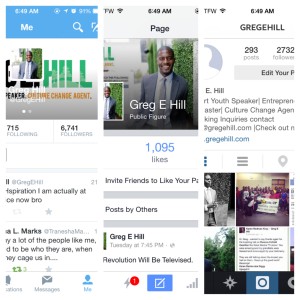 ---
5 Key Reasons to WRITE down Your Goals
1.     Writing down your goals allows you to filter opportunities
As new opportunities and ideas pop into your head AND your schedule having set goals will allow you to filter which things you should include and which things you should not.
2.     It holds you accountable and facilitates action
Once you see the goals on paper they will allow you to create a realistic checklist. This way you can check the list off as you go, and this will encourage you to keep pursuing the goals that you currently plus greater goals in the future.
3.     It will allow you to celebrate progress
You can't celebrate how far you have come or even the little steps if you have no written down goals. That's what makes things fun and allows your mind to enjoy the hard work that its doing to create them.
4.     It clarifies your circle of influence
If your goals are big and bold you have to do a careful assumption of whether or not your current group of friends will allow you to reach those goals. If not, then you need to find the right group of people, online or in person to allow you to reach your goals.
5.     It gives you a framework for success
Barack Obama, Oprah Winfrey, Sean Carter all didn't just wake up and became famous, wealthy, or influencers. They planned with intent the lives they wanted to create. So writing down your goals will allow you to manifest the life you want to live.
How I am Going to Make $100,000
I am going to show you on September 24th my 25th Birthday my Goals for 2015. Including my financial forecast for the year. I want you to hold me accountable.
---
Extra: (Here is a *Framework I use and Teach to People writing there goals)
S.M.A.R.T Goals
•       S- Specific – (Get really specific about exactly what you want to achieve)
Bad: I want to make more money
Good: I want to be make $20,000 more dollars this year
•       M- Measureable (Make it measurable so you can track progress and results)
Bad: I want to lose weight
Good: I want to lost 10 lbs. within the next 3 months
•       A- Actionable (Stop being vague, make your goals actionable so you can ACT)
Bad: I want to practice more regularly
Good: I want to practice 4 times per week
•       R – Realistic (I don't believe in being realistic BUT take it step by step)
Bad: I want to average 35 points per game
Good: I want to increase my points per game by 7 points
•       T – Time bound (MOST important Step)
Bad: I want to travel to Europe
Good: I am going to travel to Europe September 1rst, 2015
*Framework is not mine originally. Although examples are
You want to change your life. Create Goals. Write them down. Take Action. And review them every day.
BONUS: Click Here to Download my ACTUAL Action Plan  I Used (Click the word Action plan)
Question: What is your 1 big goal for the remainder of the year? And how do you plan on reaching it? Please leave your reply in the comment section below by Clicking here.